Since Ryan celebrated his first birthday, his Dad has been ready to give his hair the "Big Chop".
It was a funny experience. Ryan didnt have any tears or frustration (other than not liking to get his hair combed before the hair cut, but he pulled through).
And here are a few pics of the experience ...
BEFORE and AFTER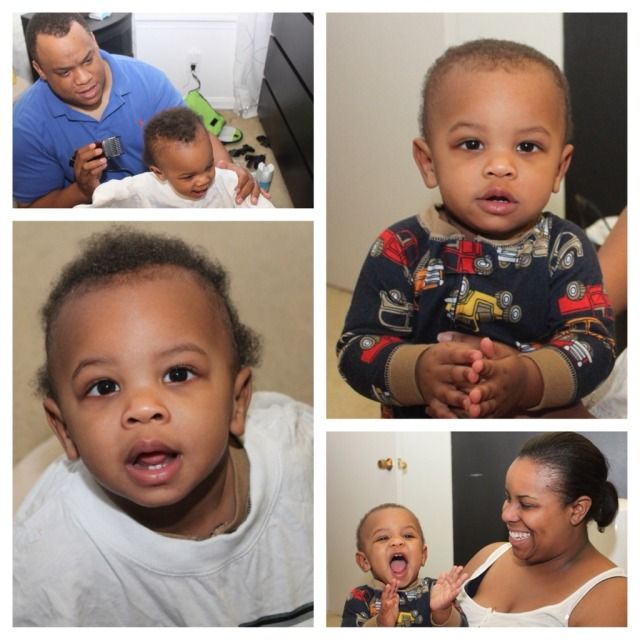 The EXPERIENCE