Im still pulling dresses out of the closet that have never been worn ... yup, I ripped the tags off of this one this morning too.
But I was shocked when I walked out of the house and it was actually "chilly" this morning.. so I grabbed a sweater. Surely, when I leave work, the weather will be a little more appropriate for this dress.
Even still .. I loved it. And it was a great score for only $13!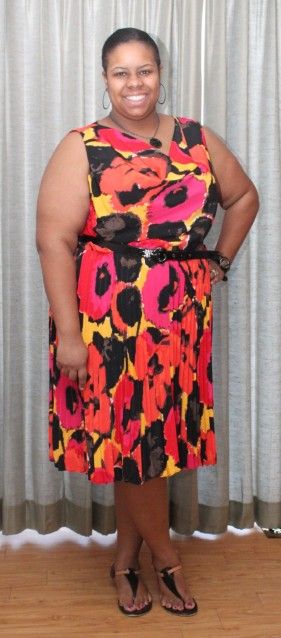 Dress-Macys; Shoes-Avenue
QUESTION - Does anyone know how to keep the bottom of this skirt pleated? I have a feeling it will be straight when I wear it next time.