Because i am soooo behind in posting, i'll use this as an anniversary post- 3 month anniversary that is, lol ... Three months ago on April 21, my soror and friend Michelle Atkins married the love of her life and all around stand up guy Dwain Daniels. Hubby and I were honored to be invited and able to attend this lovely union of familes and lives in a loving ceremony in Long Island, New York.
As Im sure I mentioned after her bridal shower, I was very excited to attend Michelle's wedding. Michelle is one of the sweetest and most caring people that I know. She is genuine with a huge heart with love and compassion for many people. So ofcourse my wish for her would be that she would find a soulmate to compliment all that i know her to be. I met Dwain at Robyn's wedding and since Im a great judge of character, I knew that he was a nice guy with the same caring spirit and genuiness about him. Ofcourse Michelle had already told me about Dwain so I knew that she was very much in love with her new fiance!
The lovely couple, Mr and Mrs Dwain and Michelle Daniels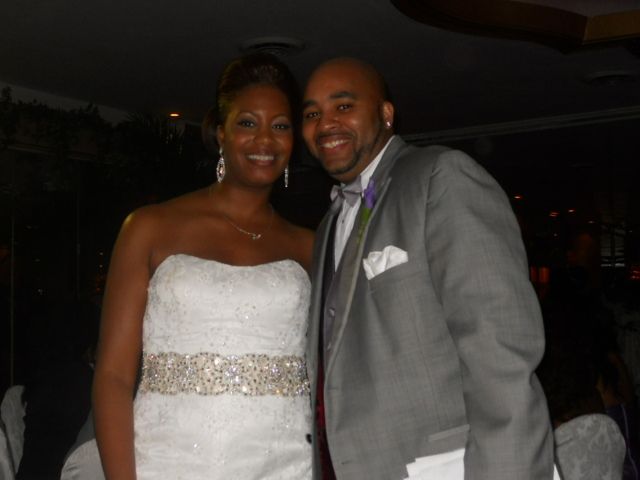 Hubby and I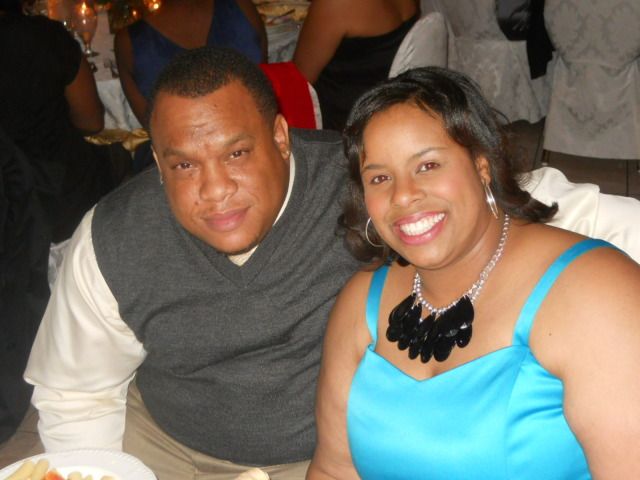 My line sisters
Sorors, sorors, and more sorors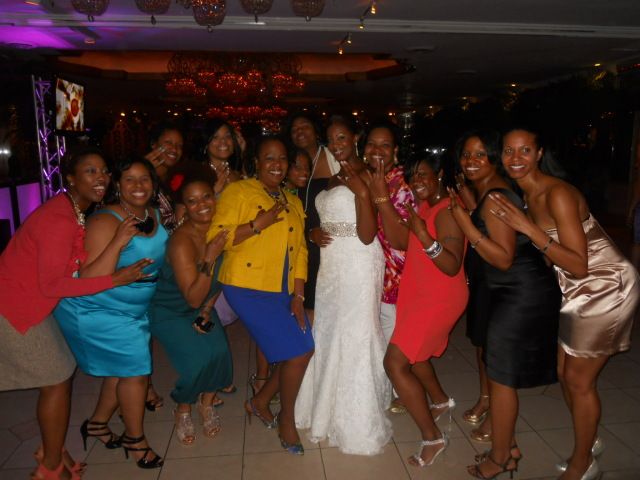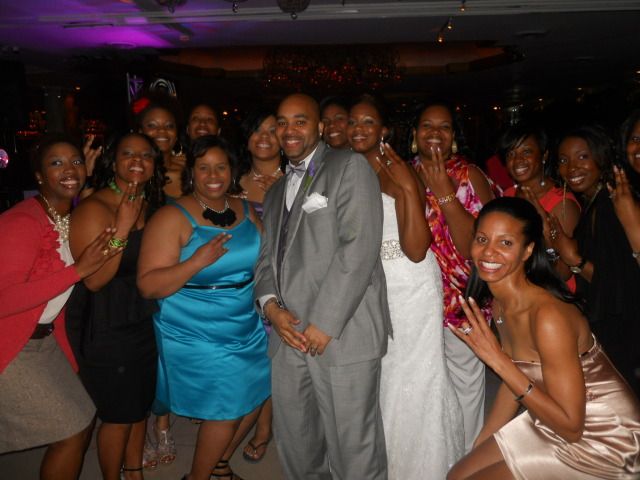 When we get together there is non-stop laughter, and this event was no diffent. Sadly, Michelle was the bride so she missed some of the laughs. But the recap is just as amusing to all of us!! We could laugh at some of the same stuff for hours.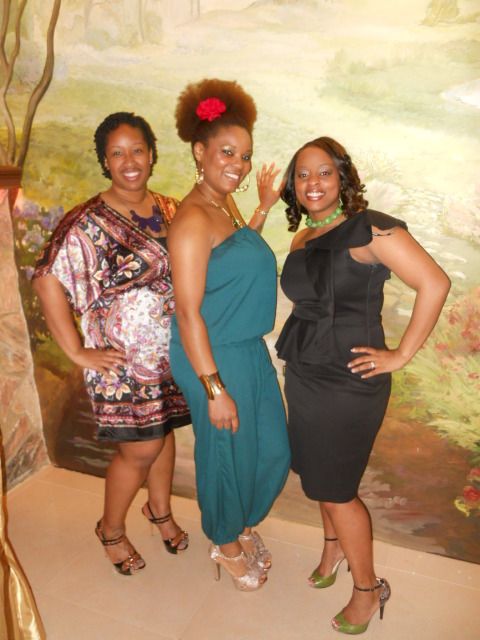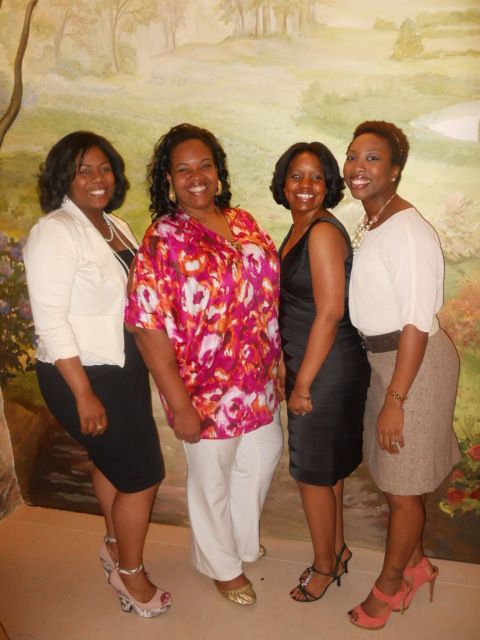 ... And one of the best pics of the night ...
The Sigma Husbands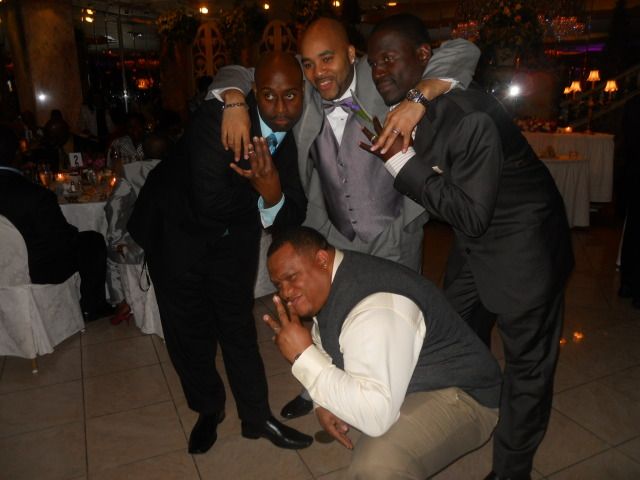 They joked about being their own fraternity with hand signs and everything, it was sooo funny. Even funnier, none of them are greek!!! But they have been able to appreciate the sisterhood and bonds that we "Sigma Woman" have. It takes a special man to be able to appreciate the unity of sorority sisters especially if the husband is not greek himself. Sadly there was no sweetheart song for Dwain (the bride or the groom didnt want it, and the other husbands were not happy that Dwain wasnt tortured [they called it being 'jumped in'] as they had been) but I would still include Dwain in any Husband event, he is now officially one of us!!! ... And when he said "I do" to Michelle, a while host of sisters came with her.