We had a busy summer vacation this year. And it was even busier taking a 10 month old along for the ride. But he was an excellent co-pilot. Ryan took his first plane ride on thursday night. He and Hubby played games on the ipad and took plenty of funny photos.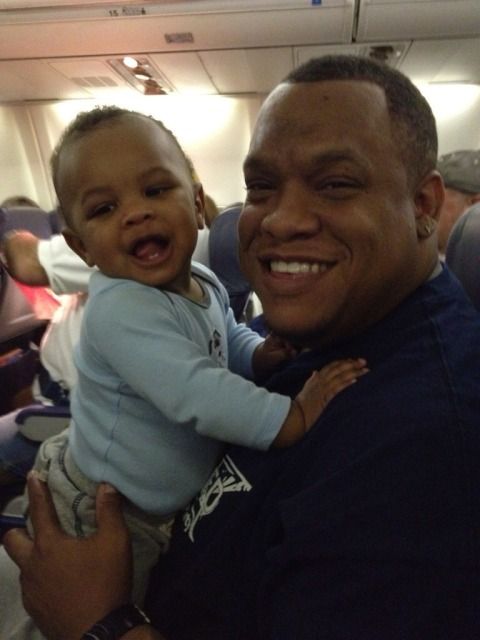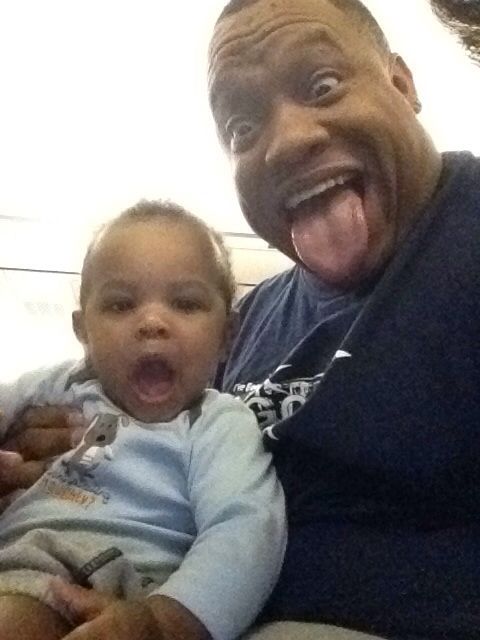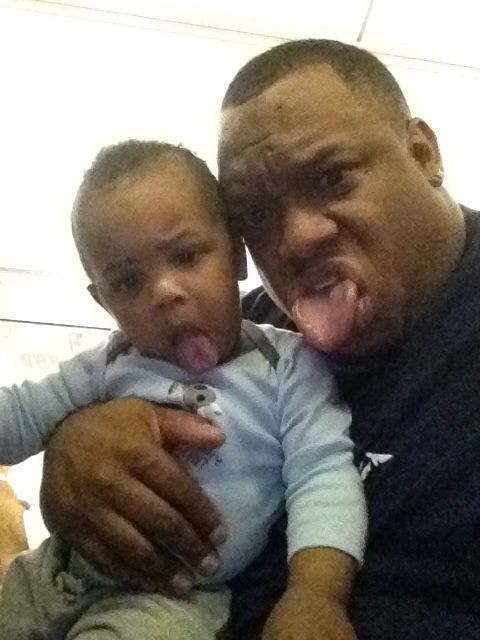 Friday - Charleston,SC
South Carolina Aquarium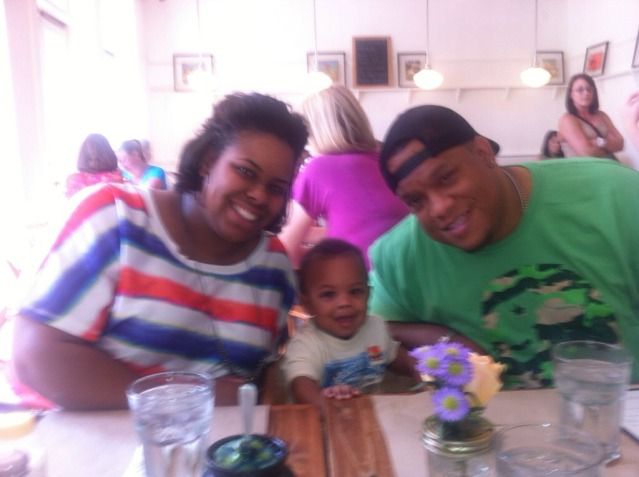 Top-Avenue; Capris-Macys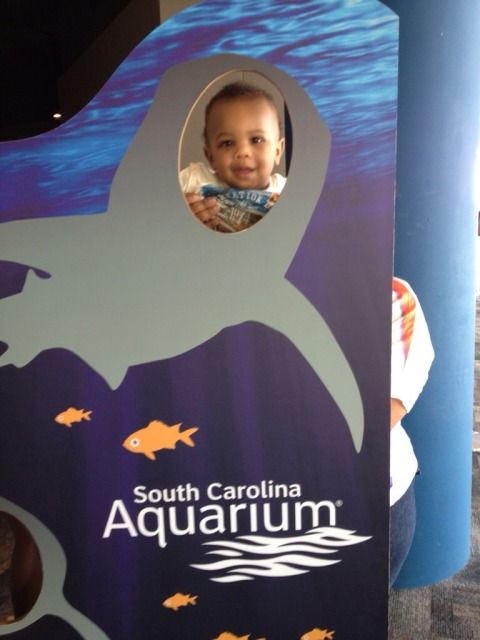 ... later that night at the hotel, Ryan and Daddy had a great time playing with the iPad
Saturday - Charleston, SC
The Children's Museum
... while waiting for his breakfast, this is what Ryan wanted to snack on, lol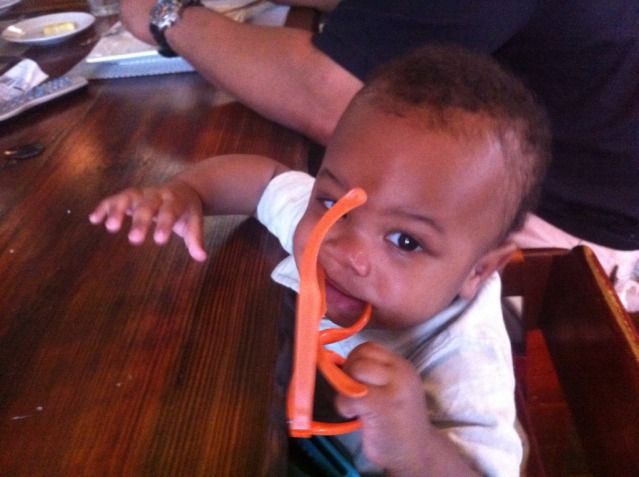 Top-TJMaxx; Shorts-Marshall's
Fun Times at the Children's Museum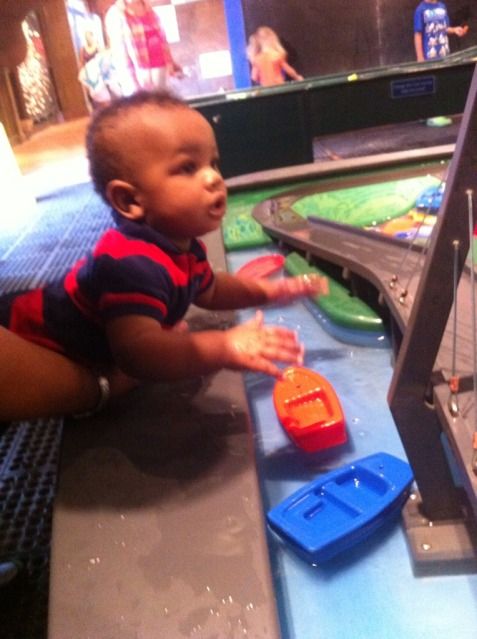 Sightseeing (driving tour)
as we were driving along, these are some of the beautiful homes that we saw.
I have vowed to go back during a time when its not so warm, and we can actually tour some of the historic homes.
Sunday - Bluffton, SC
Arrival at Berkeley Hall
Top-Avenue; Capris-Lane Bryant
Hubby golfing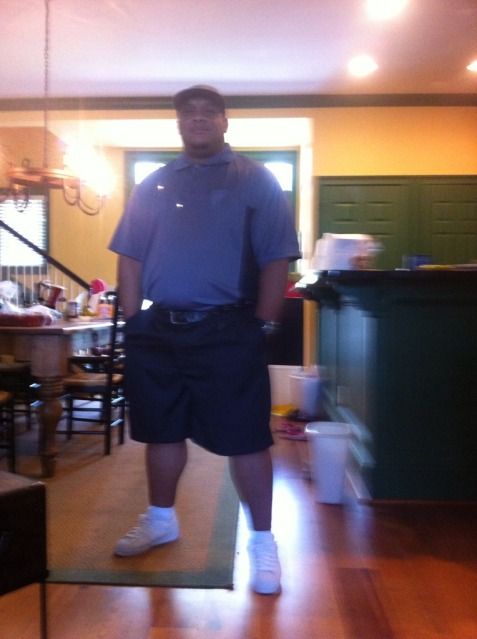 Monday - pool lounging
Tuesday - Hilton Head,SC and Savannah,GA
Sightseeing and dinner at The Lady & Sons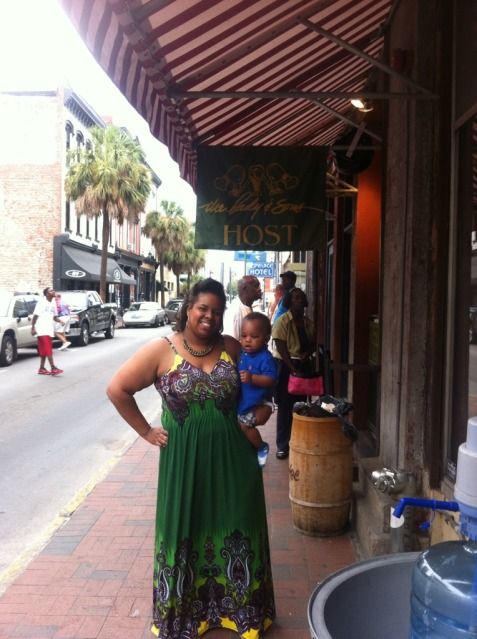 Dress-SimplyFashion
The Person Family
Wednesday - BarBQ and Fireworks
Happy Birthday Hubby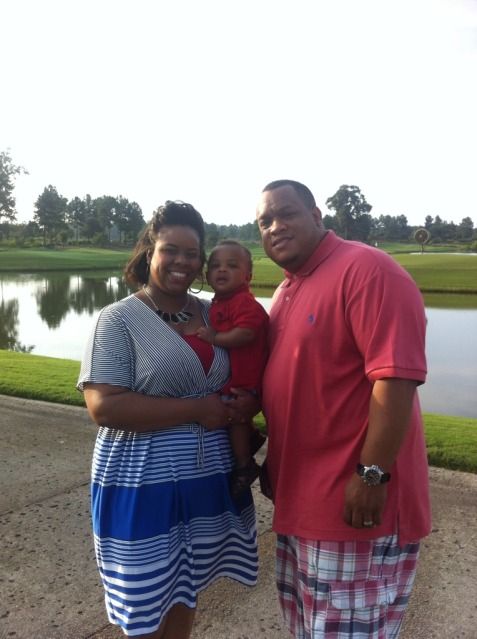 Dress-Dots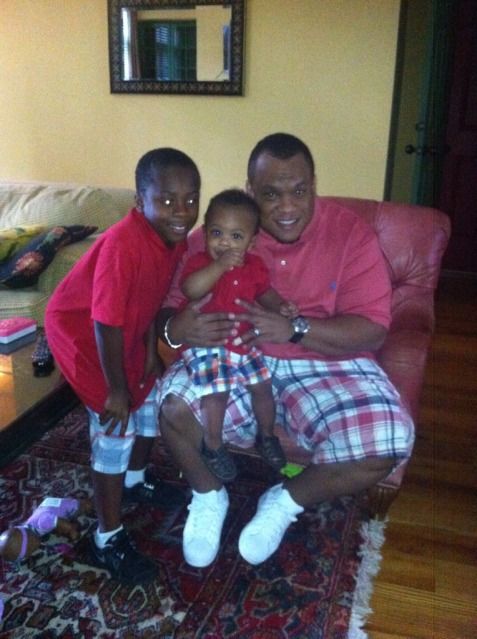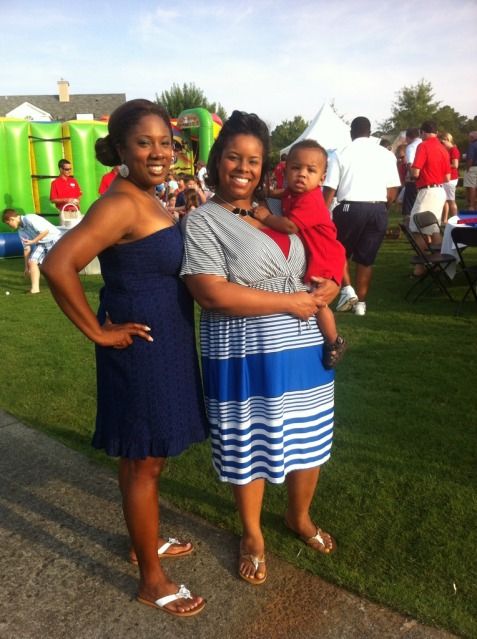 ... and this was his first time in grass, lol
"What is this stuff Mommy???"
Thursday - shopping and relaxing
Friday - Charleston, SC
Airplane ride back to Baltimore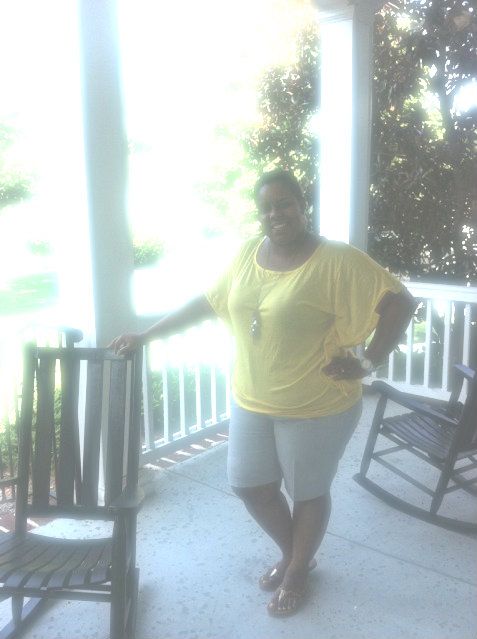 Top-Avenue, Capris-Talbots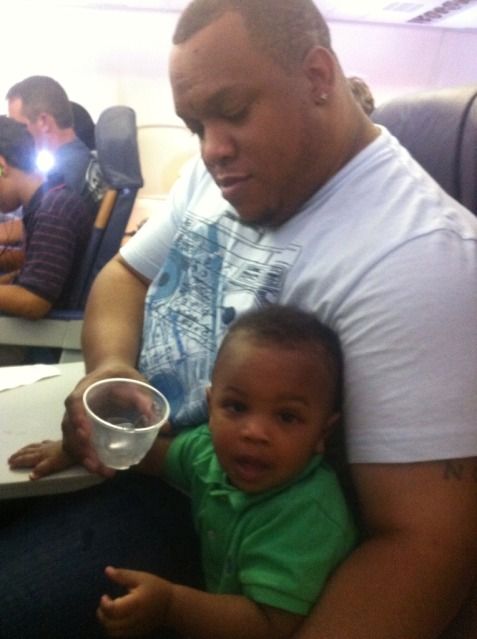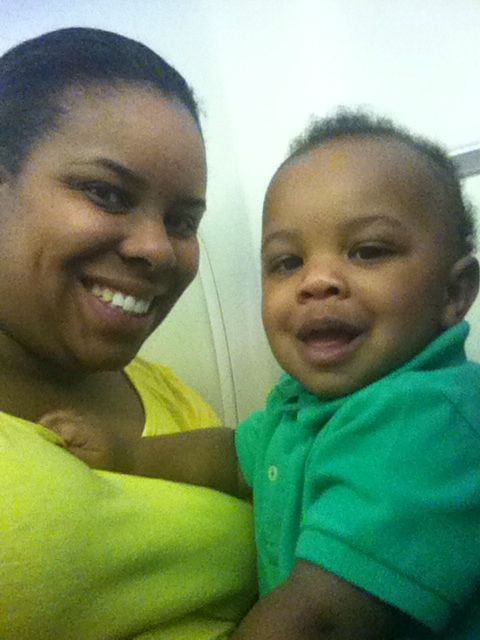 Whew! ... now Im ready to plan the next vacation!!