My BFFs and I spent a night out in Alexandria, VA. we got a hotel room and dipped out.. if only for one night.
Top-Ross; Bermuda shorts-Talbots
On
Saturday
, the weather was a little gloomy and rainy but that didnt stop us. We started the adventure with breakfast at Bob Evans.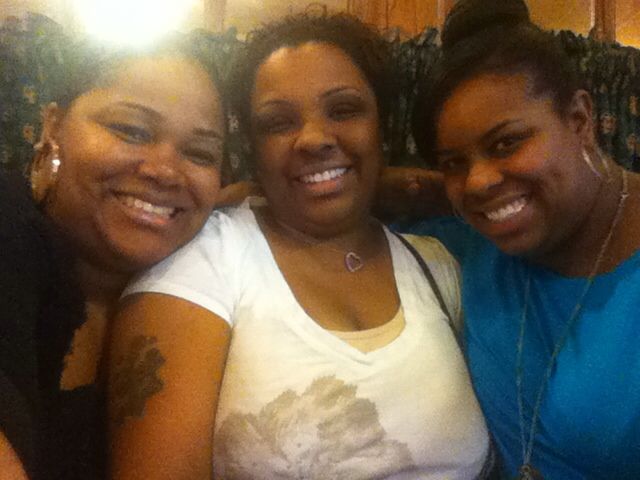 We arrived in Alexandria and checked into the
Hotel Monaco-Alexandria
. We loved it.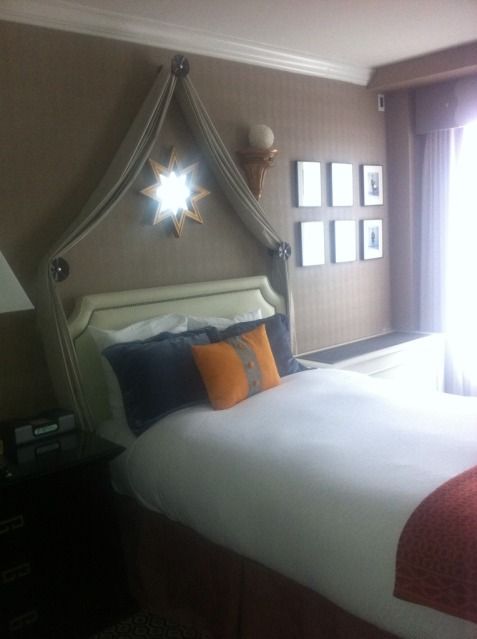 Everything in the hotel was lovely. I wish I could add a bunch of hotel photos here, but you can check that out for yourself at the link. When we were done checking in - we hit the streets. We went for a little stroll a few blocks along the main King Street. We shopped a little - stopped in a few consignment boutiques (I really want to own one of these one day) and got some shoes from Ross (I will be doing a full inspiration week with a pair I purchased). And then we headed back to relax before dinner. we decided on the Burger Joint. Sounds crazy - but it was goooood! After dinner we wanted to go to the pool, but it was filled with youngsters watching a cartoon - we went back to the room to relax instead.
On
Sunday
, we just relaxed before finally getting dressed and heading out to brunch on the waterfront. It was an ok, meal, but the company was awesome! BFF Yolanda, got BFF Court and I hooked on Instagram.. I might just join Twitter next, lol. and then we headed back to reality. I updated my FB status to read "There is nothing like a BFF sleepover. We need one of these monthly"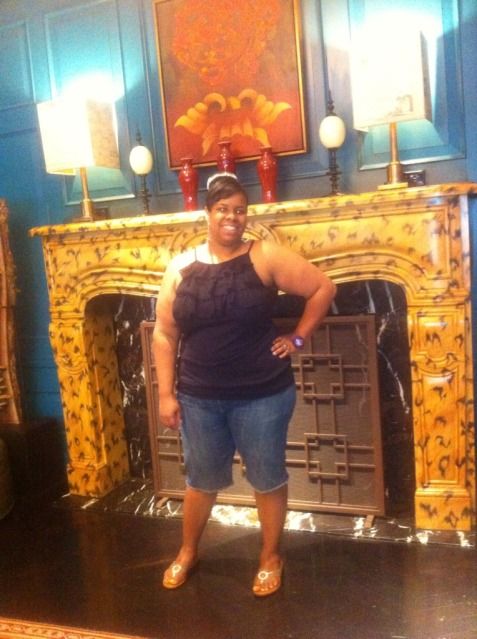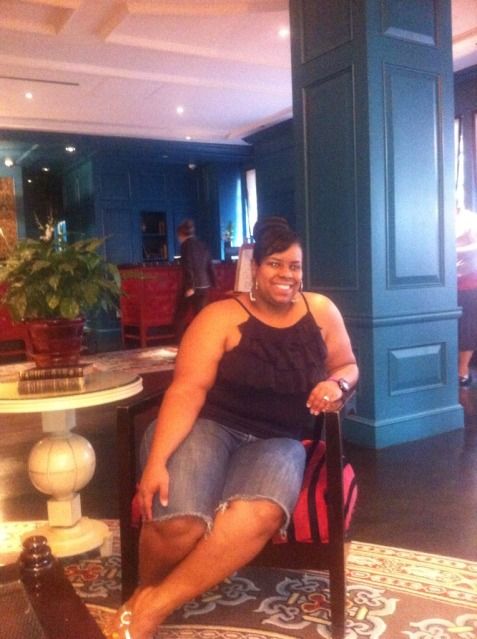 top-LaneBryant; jean/capris-Cut off jeans (Ralph Lauren)
We had a great time .. and I love them soooo much!