I have a follower by the name of
Pretty Fearless
. Her blog is so awesome. She has a way of putting looks together that are truly inspirational. It just makes me want to run around in my closet and see what I can come up with. (Ofcourse it really makes me want to shop, but I am trying to have some restraint, lol)
As I was browsing her blog, I came across a look that I too adore..
pink and khaki color combos
.
I recreated this look some time ago (in the winter).
Here is what I came up with.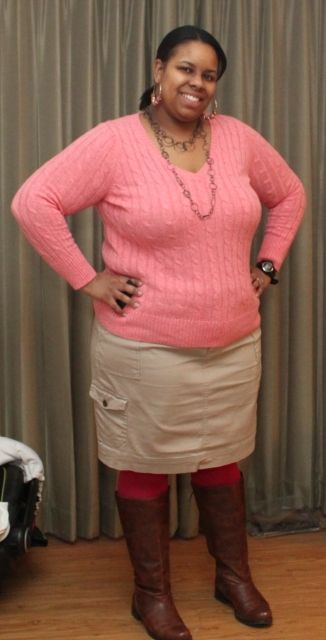 sweater and skirt-LaneBryant
I think I will recreate this look again soon, for the spring/summer. stay tuned!