These next few weeks will be a challenge because its hard trying to distinguish between blue and indigo. Here is my go at blue for the past week. I went with a turquoise blue.
FRIDAY
top-Avenue; jeans-LaneBryant; shoes-AshleyStewart
These shoes were the worse!!! I cant believe that I purchased these shoes at full price adn the soles completely broke apart.
THURSDAY
top-Macys; skirts-LaneBryant
WEDNESDAY
top-JCPenney; skirt-Burlington
TUESDAY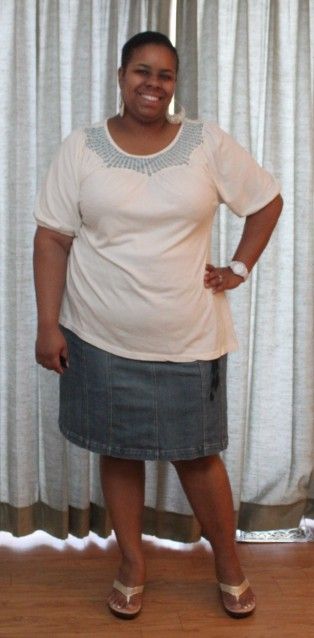 top-Macys (I think); skirt-LaneBryant
I convinced Hubby to take me and the baby out for Brunch at one of the local resturaunts, and I kept up with the blue inspiration.
and I even made them take a few pics too! Look at the cuteness ...